---
WORKING WITH STUDIO PINAR&VIOLA

In 2019, I had the pleasure of interning for the Amsterdam-based design duo Pinar&Viola. They create highly aesthetic images for the zeitgeist, specializing in graphics, fashion, and technology.

Here's just a few snippets from my time with them...

---
Kings of the NBA

Directed by Pinar. Drafts of basketball players as mystical, royal figures in a glossy, highly digital aesthetic. See process and inspiration images below.
---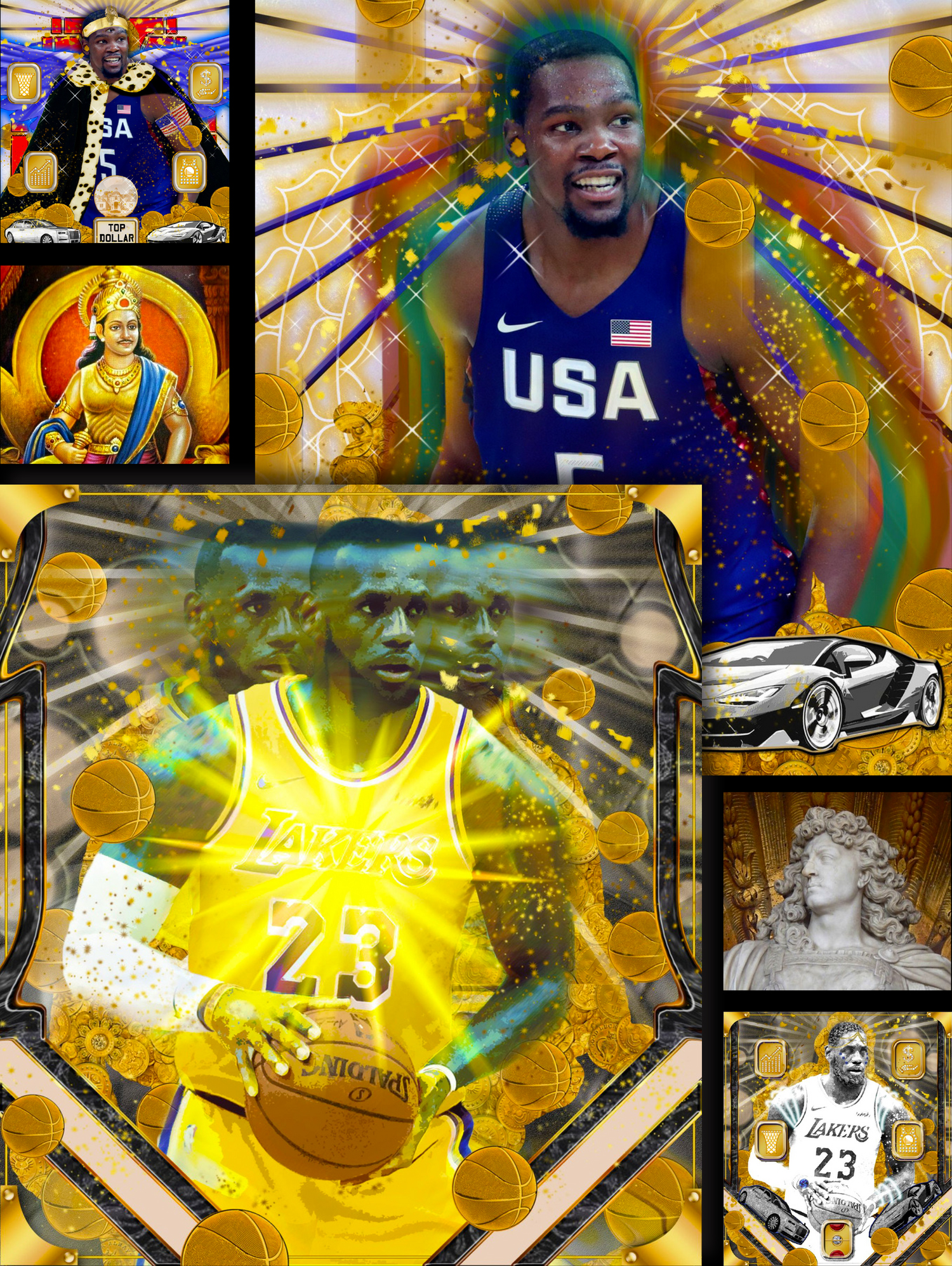 ---
---
---
Website Redesign
Using Cargo and a bit of HTML/CSS, I directed P&V's site redesign.
---
---
Peace Rover Stickers
A small token of appreciation from P&V to those that drive Land Rover Defenders.
---
---
---