JERSEY GIRL FESTIVAL
A concept for a local art and music festival celebrating all things New Jersey women and girls. It's difficult to define a Jersey Girl; while most of the country may hear the phrase and think of Snooki and the gang, others may reminisce the romanticized shore girls that Bruce Springsteen sang of. This festival does not try to define the Jersey Girl, as she is whatever the hell she wants. Instead, the Jersey Girl Festival aims to bring locals together to Asbury Park, a classic beach town, to support womxn artists, musicians, and businesses. Local music and art are defining features of the Jersey Shore, though men often dominate the scene. At this festival, however, absolutely everyone is welcome to enjoy a good ol' Jersey time.

---
New Jersey Flag ︎
Color scheme inspiration
---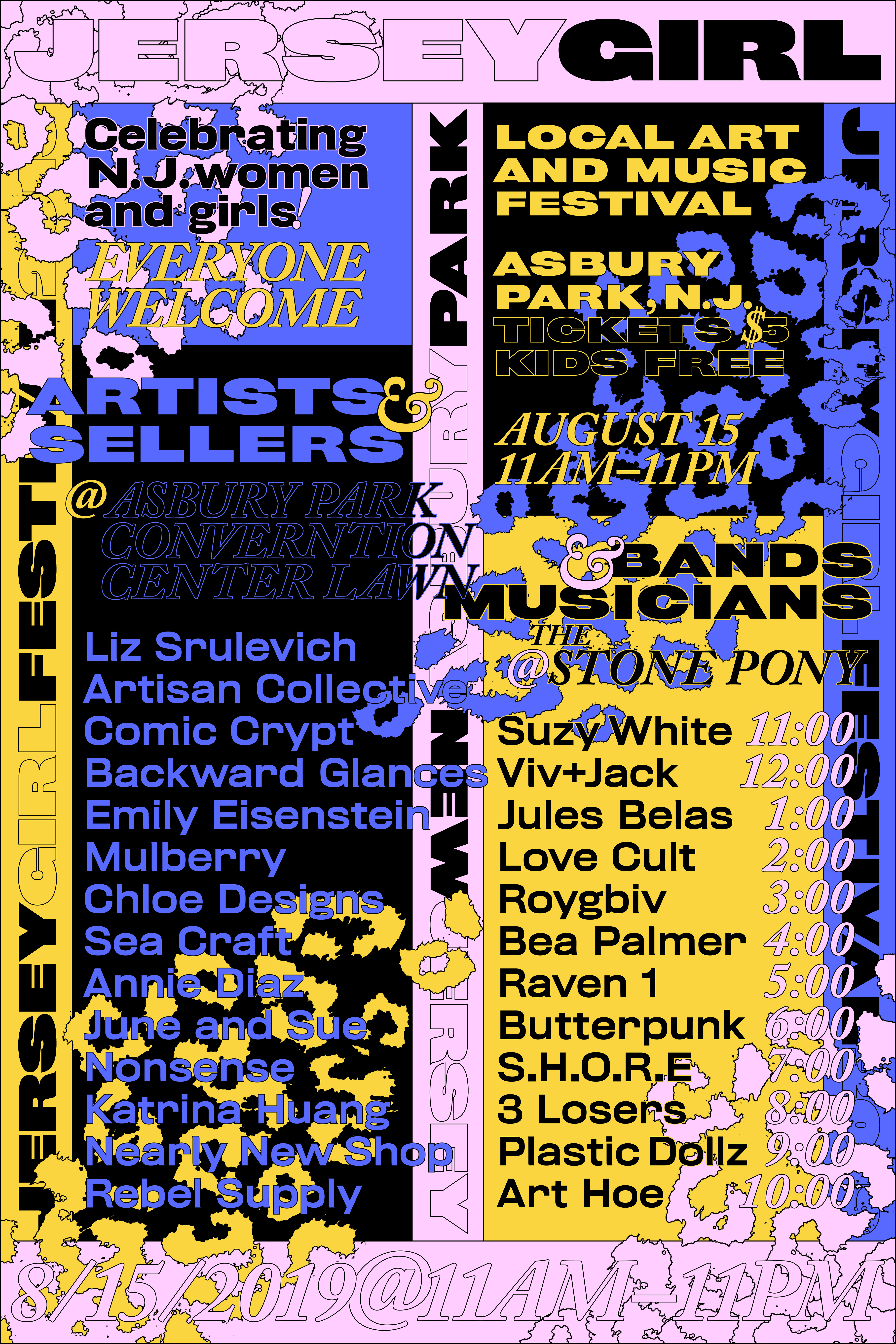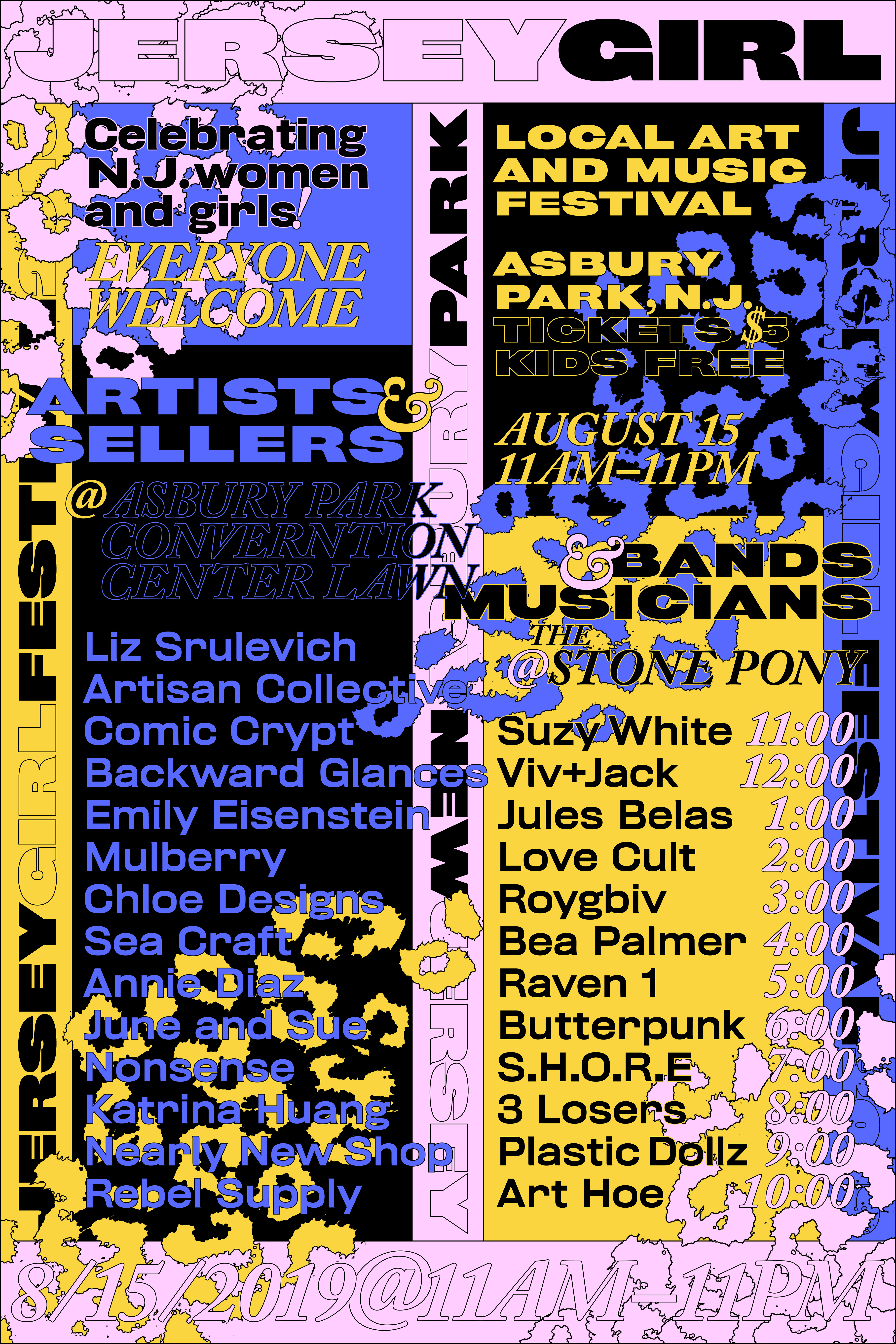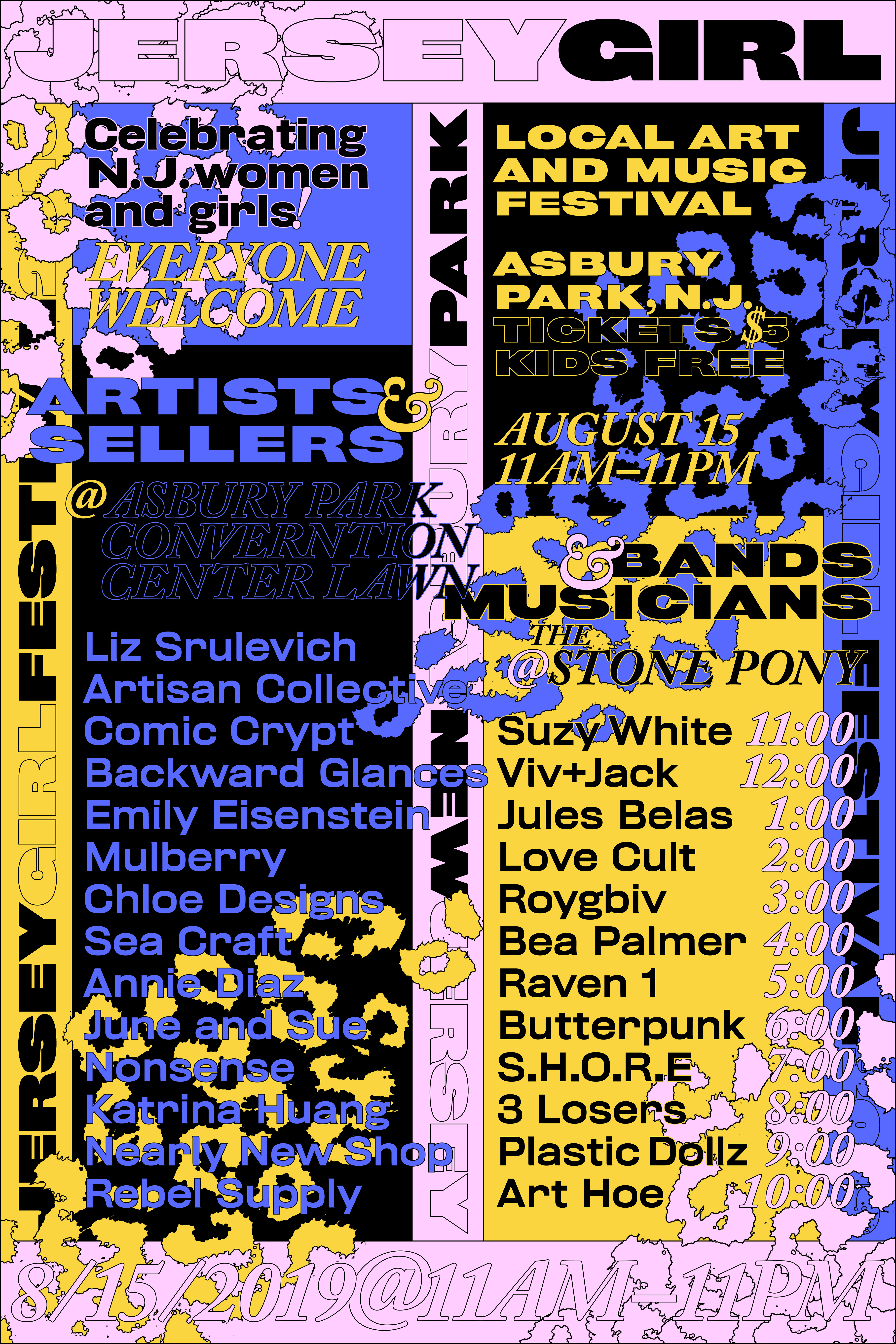 Bumper Stickers:
Face Filters & Mobile Program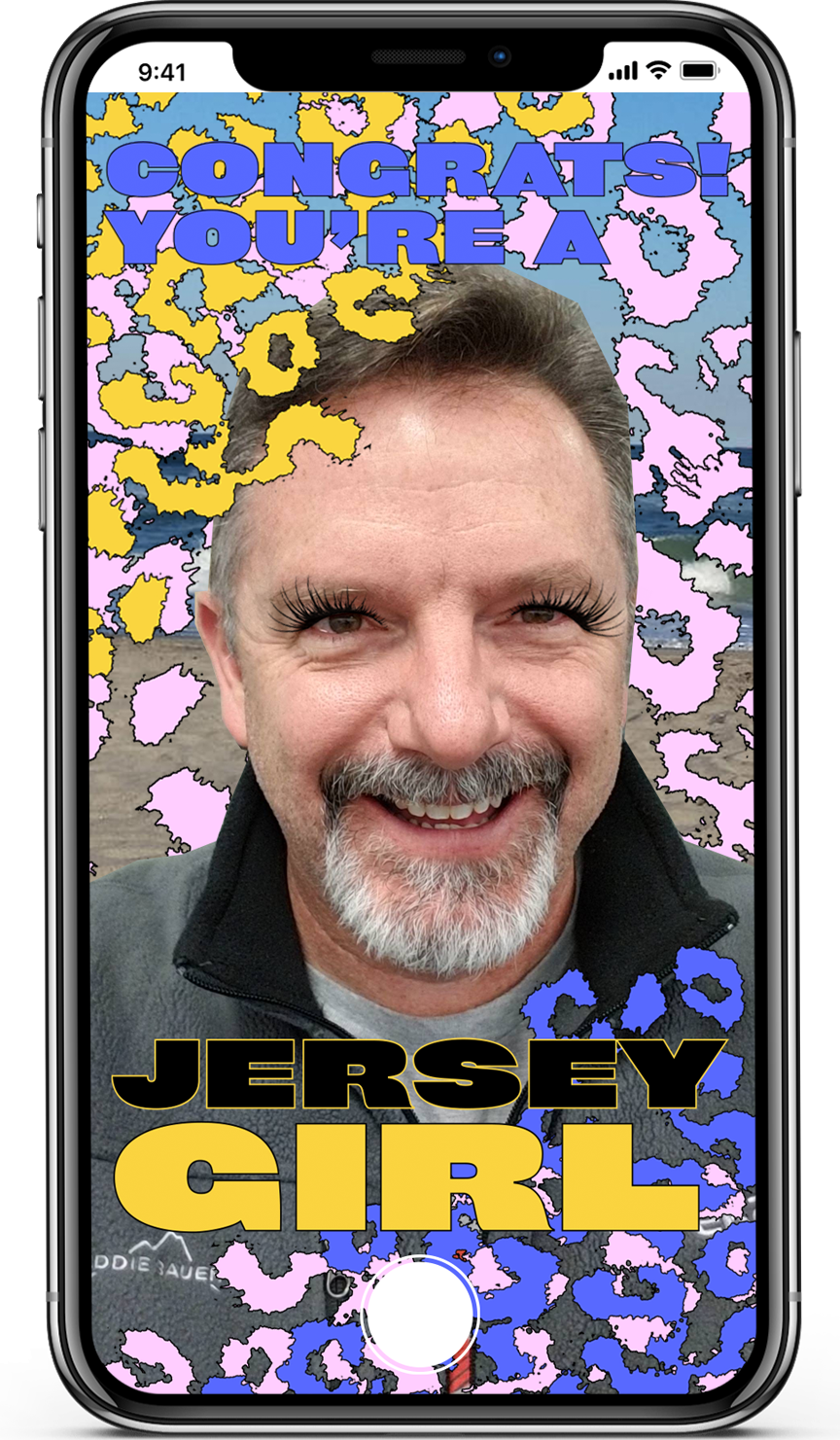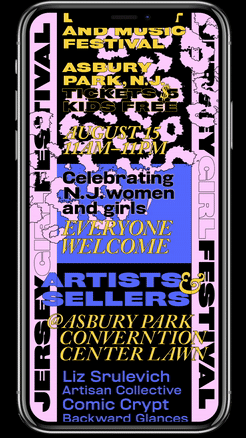 Official Duffel Bag:
Style Guide: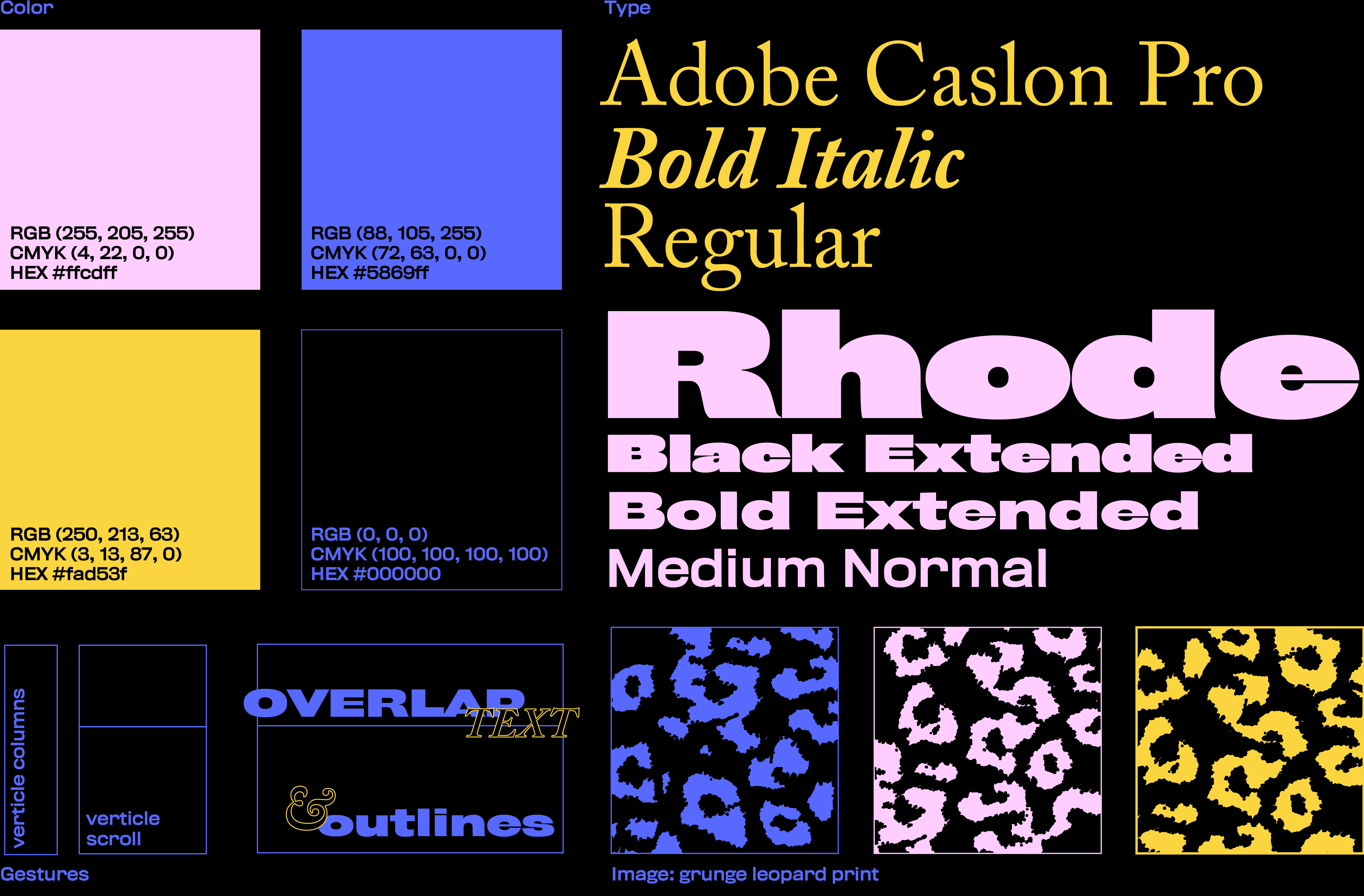 ---
︎ New Jersey's only female governor Christine Todd Whitman gives memorial day speech outside the Stone Pony in 2000. The Stone Pony is a famous Asbury Park bar and music venue right across from the beach. It's where Bruce Springsteen and others got their start.
---
Women in New Jersey Government: A Pocket Index
The perfect vanity piece for any Jersey Girl. A complimentary festival book given to all attendees. An index that gives love to some underappreciated, kickass Jersey women, using data from Rutgers' Center for American Women and Politics. Below are a few spreads from the 40 page booklet...
---